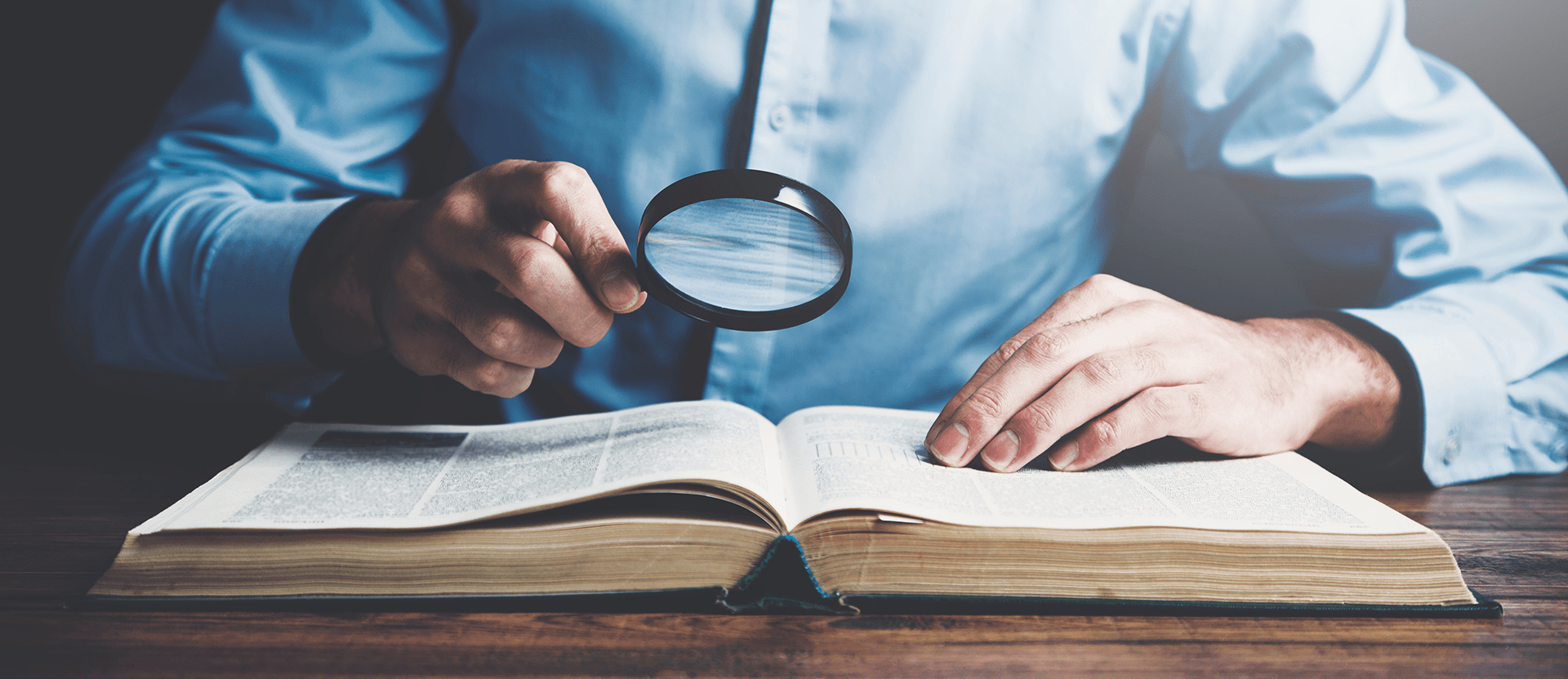 stark
dictionary
Interesting facts about rollers and roller cores
a
c
d
e
f
h
m
n
p
r
s
t
v
Abrasion
Abrasion is the volumetric loss of material caused by friction. Abrasion of an elastomer is measured in mm³ and determined by moving rubber a specified distance across a rough surface with a defined contact pressure. Abrasion causes the cylinder covers of rubber cylinders to wear away. It can be resolved to a certain degree by repolishing the rubber cylinders.
Ageing resistance
The aging resistance of a material is its capacity to barely change over the course of time. The value does not take effects such as chemicals or forces on the material into account. Since there are a great number of factors which influence aging, the wear and tear of rubber cylinders and plastic cylinders, it is necessary to know their ambient conditions precisely in order to select the best material for the cylinder covers.
Cold resistance
In addition to the ambient temperature, cold resistance of a material depends upon a host of other environmental influences, ones which are similar to the ageing resistance of a material. As a rule of thumb, the operational range of rubber cylinders is around 10 to 15 °C higher than the temperature at which the elastomers of the cylinder covers freeze and become brittle.
Compression strain
Compression strain expressed as a percent is the deformation present in an elastomer following prolonged action of compression stresses. The compression strain of rubber cylinders, for example, is strongly dependent on the elastomer compound from which the cylinder covers are composed.
CR (polychloroprene rubber)
An elastomer with good flame-, ozone-, weather-, chemical- and ageing resistance, usable at temperatures up to 100 °C. CR is further characterised by good mechanical properties and a high elasticity even at cold temperatures. However, the elastomer is only oil-resistant to a degree.
CSM (chlorosulfonated polyethylene)/CM (chlorinated polyethylene)
Elastomers with good mechanical properties that withstand light, ozone, weather influences, oxidizing chemicals, flames and heat very well. CSM and CM are usable at temperatures up to 125 °C. Their ageing resistance is good, their oil-resistance average, they react adversely to cold.
Dielectric breakdown strength
The dielectric breakdown strength is a measure for the maximum voltage that may prevail in rubber cylinders and plastic cylinders so that sparks are prevented. It is dependent upon the thickness and material composition of the cylinders.
Elasticity
Elasticity describes the property of a material to yield under pressure and to then return to its original form. In respect to rubber cylinders, this is mainly described as resilience and rebound elasticity. See also resilience.
Elastomer properties
International material code
Property
NR
SBR
EPDM
NBR
CR
CSM
CM
EU/AU(PU)
VMQ
FKM
Hardness range Shore A
25- 70D
20- 95
20- 95
20- 75D
20- 90
45- 90
60- 95
55- 90
20- 90
50- 90
Tensile strength
5
4
3.5
4
4
4
3
5
2.5
3
Elongation at break elongation after fracture
5
4
3.5
4
4
3
3
4
5
3
Rebound elasticity resilience
5
4
4
3
3
2
2.5
3
4
1
Tear resistance
5
3
3
3
4
3.5
2
2.5
2
2
Abrasion resistance
3.5
4
3.5
4.5
4
3
3
4.5
1.5
2.5
Compression set at maximum continuous operation-temperature
3
3
2
2.5
2.5
4
2.5
2.5
1
1
Compression set at room temperature
2
2.5
1
2
2.5
3.5
2
3
1
1.5
Maximum cold resistance in °C
-55
-45
-50
-45
-40
-30
-30
-40
-50
-30
Maximum continuous operation-temperature in °C
80
90
130
110
100
125
135
120
210
220
Petrol resistance
1
1
1
3.5
2
2
2
3
1.5
5
Mineral oil resistance (at 100 °C)
1
1
1
5
3
3
3
3.5
3
5
Acid resistance (aqueous inorganic acids at room temperature)
2
2
5
2.5
3.5
5
5
1
3
5
Alkali resistance
3
2.5
5
2
3.5
4
4
1
1
5
Hot water resistance
2.5
2.5
5
3
3
4
4
1
3.5
5
Ozone resistance
2.5
2.5
5
2
5
5
5
5
5
5
Value:
<div class="white-space: nowrap;">1 = low; 3 = medium; 5 = high</div>
Elastomers
Elastomers are artificially manufactured, able to be vulcanized and elastic materials. They can be greatly elongated at room temperature and then return back to their original shape again. The cylinder covers from rubber cylinders consist of elastomers.
Electrical resistance
A measure of how high the electrical voltage must be in order for an electrical current to pass through a material. This is known as direct current resistivity in terms of material from elastomer parts. In order for a rubber cylinder to possess insulator properties, it must have a minimum of a defined direct current resistivity.
Elongation at break
Elongation at break or elongation after fracture is the elongation of a material expressed as a percent at the time at which it breaks or fractures. Similar to ultimate tensile strength, the elongation at break of elastomers is greatly dependent upon material composition.
EPDM (ethylene propylene diene M-class rubber)
An elastomer that endures heat, cold and chemicals well, demonstrates high elasticity and has good electrical insulating properties. EPDM is not oil-resistant and can be used up to 130 °C.
EU/AU (polyurethane rubber)
Elastomers which are only very slow to wear away, are very tear-resistant and elastic and perform well against radiation exposure. Also remain relatively unaffected by oxygen, ozone, mineral oils and greases as well as water up to 40 °C. However, they do not withstand hot water, saturated steam, hot and humid air, acids and alkalis well.
FKM (fluorocarbon rubber)
An elastomer for use at temperatures up to 220 °C with very good oil-, fuel-, ageing-, weathering- and media resistance and with average mechanical properties.
Hardness
Hardness is the resistance of a material to penetration by another. The hardness of soft rubber is given in Shore A, that of hardness in Shore D. A higher Shore value indicates a higher degree of hardness. It is measured by testing how deeply a sharp object, a needle, for example, can penetrate a specified material at a defined pressure, for example, into a rubber cylinder.
Heat resistance
Heat resistance of a material can be determined by storing in a heat cabinet over a specified period of time and subsequently comparing its characteristics (hardness, etc.) to those prior to storage.
Material standard aluminium (AlMgSi1)
A widespread, reasonably dimensionally stable material standard which hardly corrodes.
Material standard No. 1.4104 (X14CrMoS17)
A rustproof free cutting steel with chromium and molybdenum addition. Owing to its sulphur addition, the corrosion resisting quality and the toughness are diminished.
Material standard No. 1.4301 (X5CrNi18-10)
A Cr-Ni-steel that is rustproof, acid-resistant and usable at temperatures up to 600 °C, which can withstand water, water vapour and various acids.
Material standard No. 1.4305 (X8CrNiS18-9)
Comparable to material standard No. 1.4104 However, the free cutting steel has a better corrosion resisting quality.
Material standard No. 1.4404 (X2CrNiMo17-12-2)
A rustproof, relatively corrosion resistant steel which is particularly suitable in a chlorinated environment.
Material standard No. 1.4571 (X6CrNiMoTi17-12-2)
A steel which - similar to material standard No. 1.4404 - is extremely suitable for use with chlorine. Even saline water hardly affects the polishable steel.
Material standard No. 1.7131 (16MnCr5)
A little-wearing, stable case-hardening steel that can be highly polished with a tough core.
Material standard No. ETG® 88/100
A very rigid, low-wearing special steel with low internal stress and uniform mechanical properties.
Modulus
The modulus, also known as stress value, is the force required to elongate a material by 100, 300 or 500 percent. With rubber cylinders and plastic cylinders it is heavily dependent upon the composition of the cylinder covers.
NBR (acrylonitrile-butadiene-rubber)
An elastomer that can withstand oil and fuels well and can be used at temperatures up to 110 °C. However, NBR ages relatively quickly.
NR (natural rubber)
An elastomer with very good mechanical properties. NR is not oil-resistant, however, it usually has high tensile strength, good tear resistance, high elasticity and good cold resistance. The material can be used at temperatures up to 80 °C.
PA (polyamide)
PA is a very cold resistant, resilient and low-wear plastic. It is very suitable for use with a wide variety of chemicals, is hot-air and weather resistant, very rigid and slides well.
PEEK (polyether ketone)
A very heat- and compression-resistant plastic that is only slow to wear out. It does not dissolve in liquids, resists a variety of chemicals and radiation well to very well, is very solid, rigid and hardly flammable. The sliding and frictional behaviour of PEEK is good although its price is very high.
Plastics
Plastics are materials which have been synthetically produced from monomer organic molecules.
POM (polyoxymethylene)
A hard and rigid plastic that copes well with different chemicals and only wears slowly. POM is very resilient, has good electrical properties, a high dielectric breakdown strength and forms hardly any stress cracks.
PP (polypropylene)
PP is the lightest plastic. It can be used up to a maximum temperature of around 110 °C and becomes brittle when cold. PP can be used with alcohol, organic solvents and greases but not with petrol, benzene and hydrocarbons, however.
Resilience
Resilience describes how elastic elastomers react to impact. In order to measure the value, a pendulum hammer falls from a horizontal position onto the vertically mounted test material. The rebound elasticity is the ratio of the rebound height to the drop height of the pendulum hammer in percent. The higher the percentage, the more elastic the material.
Rubber
The name of vulcanized rubber.
SBR (styrene butadiene rubber)
An elastomer with similar chemical properties to natural rubber. However, it does not abrade so quickly and has better heat- (up to 90 °C) and ageing resistance.
Swell test
The swell test is a method to discover how strongly materials react to various media. For this purpose, the materials are exposed to the media over a specific period of time at a determined temperature in order to subsequently examine the changes that have occurred in the material. In rubber cylinders and plastic cylinders, this may be sticky surfaces, changes in colour, tears or bubbles, for example.
Tear resistance
The tear resistance indicates the resistance to propagation of a pre-cut in vulcanized rubber. Another word for this is structural stability. The force necessary to propagate the cut is measured in N/mm.
Tensile strength
Ultimate tensile strength, also known as tensile strength, is the force necessary to tear or break a material. It is measured in N/mm2 or MPa. The ultimate tensile strength of elastomers is heavily dependent on its composition.
Tension test
Test method in which materials are stressed to breaking point or tearing in order to discover their resilience. See also ultimate tensile strength and elongation at break.
VMQ (hot vulcanized silicone rubber)
An elastomer that is usable up to 210 °C with limited oil resistance and average mechanical properties which is still very well able to be used at low temperatures too. Furthermore, VMQ copes very well with oxygen, ozone, UV-rays as well as weather. The elastomer has very good electrical insulating properties and only exhibits moderate swell in various media.